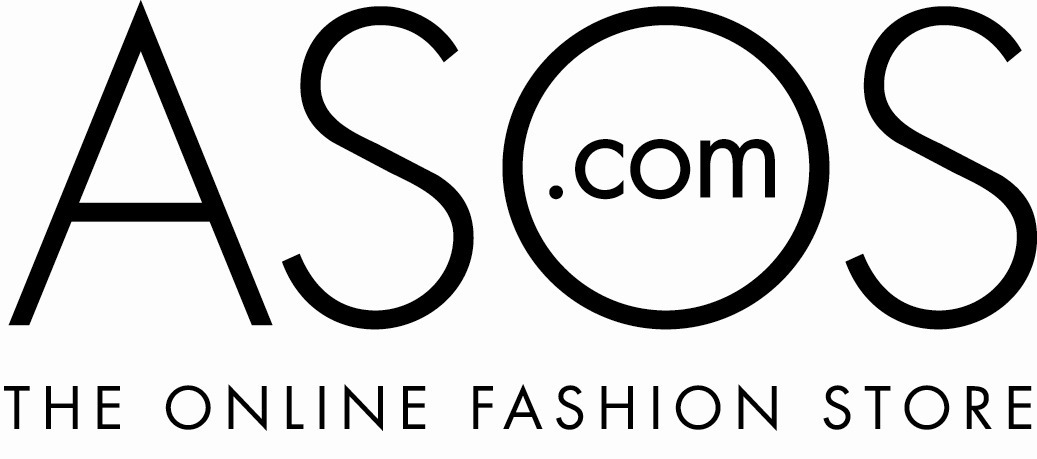 For each client who asks us to design them a great looking Zen Cart website (one that not only enhances upon the standard Zen Cart template that's available to all, but instead brings them in line with the latest design trends and makes them stand out from their competition), we always ask them for a number of references sites that they already like. [view our portfolio]
One common reference site we are provided with is ASOS and while we normally provide our own site reviews we though the following blog post was ideal! – So thanks to Guy Mucklow @ Post Code Anywhere, this review of the ASOS site is a must read for all eCommerce store owners and outlines why ASOS are one of the pinnacle ecommerce stores, at the TOP OF THEIR ONLINE GAME!
Site Review: Asos
9th Aug 2012 | Guy Mucklow
A lasting Impression
First impressions of the site are that it is crisp, modern and merchandised in a manner that targets its market effectively.
The home page is easy to navigate from choosing your country to your department. The drop down simply directs you to Women or Men. Once in this drop down there is an array of places to go, from style, trends, brand names to item by name. It's very intuitive and easy to navigate – having such a vast amount of items for sale this is very important.
All these attributes contribute to the overall user experience and encourages you to come back to the site to use it again.
A picture is worth a thousand words, a video's worth millions
The product pages certainly aren't short on detail. It's important to appeal to the customers that would prefer to shop in store as much as possible. Asos does a great job of bridging the cyber-divide by providing extensive product details including photographs of every single item of clothing on live models, and if that wasn't enough, catwalk-style videos of the model actually moving in the clothing encouraging shoppers to make that ever important decision to send to the basket.
People want to see what they're getting. The grandfather of boosting ecommerce conversion rates is having high quality photos and videos of your product. The more detail the better.
Upsell Upsell Upsell!
Asos successfully promotes further selling by including a "complete the look" and "what others bought" functions.
How many times have you gone in to your local supermarket looking for bread and came out buying half the store? The bread is strategically placed towards the back to encourage you to view more products that may interest you along the way. In the same way, recommending other products to a customer may just tickle their interest and is one of the most effective ways to increase your online sales.
I'm also a big fan of the saved items section, where you can save items you're interested in for up to a month in case you want to come back to an item when its payday! It is clear, user-friendly and you'll even get a reminder if an item is low in stock or out of stock.
Basket Case
The checkout summary page is the last opportunity to review your order – and in my opinion Asos tick all the boxes. They clearly display the important order details like colour, size and price, along with an image and delivery information. It's important to remember if there are errors in the size or colour of the delivered goods the customer will blame you, not themselves!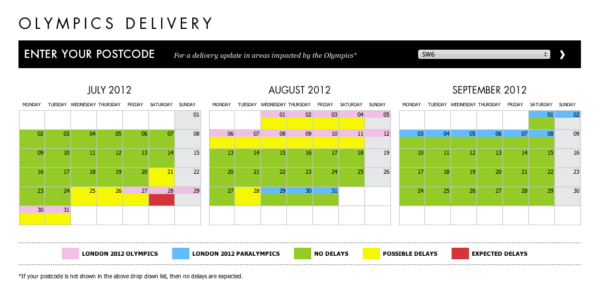 Asos even include Olympic delivery updates where you can find out if you order will be affected by any delivery disruptions. The key to their success is always being ahead of the game, in this case they are letting customers know in advance that there may be delays and where. And still on delivery there are a variety of options to choose from depending on your urgency and not overpriced either. Returns are free and in my experience extremely efficient. Including this information on the final page will improve your return rate and customer satisfaction as well as decreasing your costs on customer service from all your annoyed customers and returns.
Summary
So why are Asos doing so well at the moment?  "It is very simple" according to Rob Bready, product and trading director at ASOS, when asked what he thinks the key to the company's success is, "the site is beautiful, it's easy to use, and delivery is free". And I couldn't put it better myself.It is evident that Asos has revolutionsied the future of the online shopper in a way that not many fashion companies can. As someone who regularly analyses websites from a usability point of view, I would have to agree, Asos are definitely getting a great deal right.
About The Author
---
»

About Me
I'm Jamie, owner of JSWeb and I'm here to help you make your eCommerce website a success! JSWeb is a team of eCommerce experts dedicated to helping provide best in class products, services and hosting (we are a Certified Zen Cart host) that make it possible for eCommerce stores to run a profitable and successful businesses using Zen Cart.
Website: http://www.JSweb.co.uk
Tel: +44 (0)845 86 200 12 | +353 (1) 52 62 72 1
Twitter: @JSweb_zencart | Skype: JSWEBHOSTING | Facebook: www.facebook.com/jswebzencart